Tag Archive | plenty more fish
Let's be frank, dating is not all rainbows and puppy dogs. It takes time and patience and there can be disappointments and rejections along the way. And it's those rejections we'd like to address to help you navigate them more easily. 
Don't take it personally
You have no idea what reasons the other person has for not getting back in touch, so fretting about it does more harm than good. We know it's not always that simple, especially if you have dated the person for a while. Think about it this way, if they don't share your feelings about the relationship, isn't it best if you move on?
Be compassionate
No one likes to be rejected and it's perfectly normal to feel upset and hurt at first. And if you've been dropped without any explanation it can hit you especially hard. It's important, however, to practice self-kindness, as blaming yourself will only hurt you further. Unless you've been given a very clear reason why it's not worked out, avoid jumping to conclusions as to why it didn't last. There may be many reasons why he/she decided to break it off and they don't have to be your fault.  
Avoid a victim mindset
On the flip side of blaming yourself is blaming the other party. After a rejection, it can be very easy to slip into a victim mentality by generalising behaviour (ie. all men/woman are…). This may feel good at first, and it certainly feels easier than looking in the mirror, but in the long-term, this mindset will sabotage any real chances at finding new love and keep you feeling stuck and powerless. Again, acknowledge your feelings but don't dwell. 
Embrace yourself
After a rejection, especially when we listen to our critical inner voice, it's easy for self-doubt and insecurities to raise their ugly heads and can leave us feeling less sure of ourselves. When we've been left by someone, we may find ourselves feeling out of place. It may become difficult to visit certain places, see certain people, or partake in activities for a while. However, this situation presents an opportunity to really connect with our individuality, your own needs. What is it that you enjoy doing? Who are you outside of a relationship? Focussing on defining yourself anew again, can get you out of heartbreak-mode much faster. Realising that you have a whole life outside of whatever rejection you've experienced, and that life will go on.
What has helped you deal with rejection in the past? Let us know in the comments below. 
Hey meat lovers, it's #Nationalvegetarianweek so let's talk about why it's ok to date a vegetarian.
Many members of the carnivorous persuasion are often put off by the idea of dating someone who doesn't' share our love for all things burger, steak and sausage. I mean, it is delicious, right? Anyhoo, let's look at why dating a veggie may actually be a good idea:
They won't bite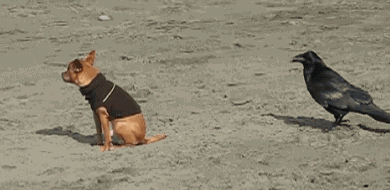 Pun intended. Believe it or not most vegetarians aren't out there to recruit you to their way of life like some crazed cult follower. Oftentimes they worry if being veggie may be a problem for you. Seldom are your carnivorous ways a deal breaker for them. Vegetarianism is a personal choice so you won't have to worry you may have to gnaw your chicken drumsticks in secret.
Your culinary world will open up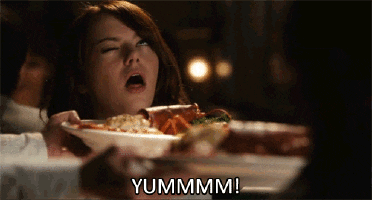 Veggies are foodies too and they don't like to eat boring stuff, so finding restaurants that offer delicious veggie options that go beyond the cheesy pasta dishes or salads can be an exciting adventure, which is sure to open your world to new and exciting dishes.
You won't have to share your fave food
If you are like me, you don't particularly like to share your food. Sorry, it's nothing personal, but you order yours and I'll have mine, thank you very much. So, hands off my sticky BBQ ribs!
Lastly, when dating a veggie you may inadvertently start to eat healthier without even trying. More veggies = longer life. What's not to love?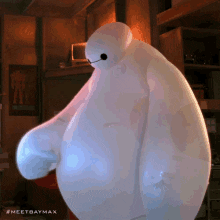 Are you a vegetarian? What advice would you give Meat Lovers? Sound off in the comments below.
It seems our silver daters are having lots of success at the moment over in our Silver Pond.  We were really pleased to get an email from one of our members Debbie telling us she's found love with a fellow member.
"Hi there, My name is Debbie Baker-Smith and I have found love through the website, Plenty More Fish Silver Pond.
The new man in my life is Kevin Looms. Kevin was someone that I chatted with online very quickly after joining the website.
His photo was attractive and the answers he gave in his profile questions intrigued me. We then swapped phone numbers and had a very long telephone conversation.
Then we plucked up courage and met, we have been out several times now and are an official couple. It all began with the website. Here are 2 photos of us together.
Debbie Baker-Smith"
Congratulations, to Debbie & Kevin who were matched together in our Silver Pond which specialises in dating for over 40's.  We always love to hear from our members when they've found that special someone online, so if you've had success using Plenty More Fish tweet us @plentymorefish.
The following headline jumped out at me today whilst catching up on social media on last night's episode of First Dates.  Instantly it had got my back up:-
'Is your CAREER holding back your love life? Dating app reveals which jobs are considered the 'sexiest' for women and men…'
Before you check your calendar the year is still 2016 and we haven't reverted back to 1816 (although from reading the full article on the Daily Mail website you would think we have).
I couldn't believe that we were all really this shallow in the 21st century when looking for love. Had we forgotten about the art of romance and instead become wooed by the size of a date's bank account?
I think I read the article with my mouth agape, which wasn't the most pleasant for my work colleagues, but I couldn't actually believe what I was reading.  Apparently a leading US dating app had analysed the profiles of 1.5 million of its users and claims that job titles can have a dramatic impact on people's love lives as data shows how professions can affect likeability.
According to the survey the 'sexiest' professions for women were flight attendants, speech therapists and a product manager (nothing like a bit of stereotyping).  For men it didn't get much better with the top three most 'desirable' professions being a doctor, psychiatrist or a lawyer!
Now it's not difficult to spot that the male jobs are high salary, professional executive roles which is somewhat worrying as it would imply that females choose our dates based on earning potential / potential for gifts.  
As an independent woman in her late 30's this shocked me as I really thought we were beyond the materialistic aspect of who to choose for your date.  However, upon surveying a small sample of female friends on whether certain jobs would entice or put them off a potential lover it appeared that job title was the one box all of them would look at first.
A friend of mine bluntly put it 'there's no way I could date the  £10 an hour pizza delivery guy when my £200 a session psychiatrist is a much better option – just think about it, you'd get awful cheap bottles of prosecco on a Friday instead of a good bottle of rose LP."  
I hang my head in my hands.  Really – females of society – have we resorted to this in order to find our perfect date?
Ironically the men I asked weren't much better with at least a dozen quite happy to reinforce the 'sexy secretary' myth or the fantasy of joining the mile high club with an air stewardess.
This begs the question, in the world of online dating how many of us actually put our real job title in our online dating profiles?  When I tried online dating a few years back I put as my job title 'Entrepreneur and Business Owner', after all this was what I was.  The number of high flying corporate men who approached me was phenomenal – yet for one guy who was a self employed plumber I was deemed too 'ambitious and driven' and he actually commented that he was threatened by my job status.
Curious.
Surely, for those of us looking to find a long term partner one of the most attractive things about a person is their desire to better themselves and grow, and our careers are the way that we do this.  Anyone with any form of gainful employment surely is an attractive option because they are showing independence and commitment for a job even if they really really hate it!  
Me personally, I am far more likely to date an employed individual (it doesn't bother me what they do) than an unemployed individual.  
Why?  Simply because if a person is unemployed it says so much to me about how they value themselves.  There are thousands of jobs available, and they might not be what you want but they are there.  It is better to have any job than to have no job at all.
So whether it's the pizza delivery guy on a Wednesday or my personal trainer on a Friday if either of them ask me out on a date over Christmas I would quite happily say yes!
Have you had other online daters hit on you because or your job description on your profile? Or perhaps you have had potential dates fizz out when your job doesn't meet your date's expectations?  We'd love to hear from you.
Let's be honest now. Christmas time is one of those times of the year when you dream of a romantic Christmas like in the movies. You want to be the couple who go ice-skating hand in hand while snowflakes gently fall around you, you want to walk around Christmas markets sharing sweet treats and getting tipsy on mulled wine, you want to take long walks across frosted landscapes and then find a roaring fire to cuddle up in front of together.
Whether you are 25 to 95, we're all secretly hoping for a little magic at this time of year but sometimes we all need a helping hand in creating the right backdrop. At Plenty More Fish we love finding fun ideas for alternative dates and we've come up with some fabulous ones around the UK. So find yourself some mistletoe and get ready to pucker up!
Unleash Your Creative Talents – if you're in or around Manchester have a go at making each other a really special and heartfelt Christmas gift at one of the Winter Workshops which run right up to the 23rd December. A great way to work together and use your hands (in a Ghost pottery style) and make a gift for one another that will be something you remember for years.
Night at the Museum – No matter how confident you feel on a ice-skating rink (I am more Bambi on ice than Jane Torvill) – you must visit the National History Museum ice rink. It is a seriously romantic place for a winter Christmas date – with sparkling garlands and trees wrapped in shiny fairy lights all around you, there's also a huge enchanting Christmas tree in the middle of the skating rink. We suggest that you pretend you need to hold tight to your date – oh you really can't skate? With live music every Thursday you can skate and dance the night away in each other's arms.
Travel Europe (without leaving Edinburgh) – Scotland is beautiful at Christmas time and Edinburgh is one of my favourite cities. If you fancy taking your date on a European extravaganza the traditional and romantic Christmas Market in the heart of the City of Edinburgh offers a unique shopping experience for every visitor with its fair of crafters, artists, gift shops and gastronomic surprises. Get into the Christmas spirit!
The Ultimate in Sophistication – if you want to wow your date with something a little sophisticated we would recommend heading to the 'Forest on the roof,' an enchanting Alpine chalet-style restaurant and bar right on top of the huge Selfridges store. Hot chocolate bar choices will be a perfect start for a chilly night (who doesn't love chocolate tasting kisses?!) Who knows, maybe this time next year you'll be heading to the real Alps with your perfect someone.
A Little Cabin in the Woods – what could make a more magical date than an enchanting gingerbread cottage packed to the rafters with cosy sofas and warm blankets for the ultimate cuddle fest! If you are a fan of a Gordon Ramsay cuisine and crazy for Christmas, pay a visit to the enchanting York and Albany Gingerbread Cabin in London. Yes, that's right. The cozy décor and wonderfully built winter cabin have walls good enough to eat. Just remember that feeling the 'hygge' (creating warm and cosy moments) makes people open up so it could be the perfect place to take your date to the next level.
Head out into the wilds – one of the best things about the winter is those really frosty, bright, cold days. They make everywhere look like something out of a fairytale. So take advantage of what is around you, pack up a picnic (think cosy festive foods like a flask of mulled wine, door-stop sandwiches packed with turkey stuffing and cranberry, delicious rich mince pies) and take your date to the great outdoors. A stroll around a country park, a historical property or a nature trail allows the two of you to spend some quality time away from everyone else and is a lovely romantic gesture. Just imagine, if it snows how magical it would be with tiny snowflakes falling as you share a private kiss.
Do you know of any other festive date-venues over Christmas for a little date magic?
If you and your ex are now happy campers in Friendsville, you won't need to read today's blog (but you are still welcome to of course). If however the split is still raw and you are struggling to come to terms with it, then tread carefully my friend as you could be opening up old wounds and adding fresh ones if you don't avoid these 7 text traps:
1.       Pet names and terms of endearments
Your ex is your ex for a reason. They decided that they no longer want to be with you and no amount of Snookiepops or Diddikins calling is going to change that. The truth is, they have moved on and it's time you do too.
2.       Blowing off steam
This is the flip side to my first point. Sadness is often followed by anger and you really want them to feel just how much they've hurt you. But sending rude or angry messages serves no purpose other than to validate his/her reasons for breaking up with you in the first place. And all this is going to make you worse. Instead pour your heart out to someone who you trust or punch a sofa cushion until you feel better.
3.       No response nagging
If your ex hasn't answered to your first text, we are pretty certain they don't want any contact with you. They'll have their reasons and for your own sanity, respect them and stop texting.
4.       Reminiscing the past
This is similar to point 1, as in you are still holding on to the past. Lamenting about your lost love should be reserved for your diary or closest friends, not the one who broke your heart.
5.       "Thinking of you" messages
Of course you are! It's normal but your ex shouldn't hear about it, they lost that right when they left you. Go out and live your life and soon you'll forget about him/her altogether.
6.       Sexting / Nude pics
This is probably the worst thing you can do – to yourself. Desperate measures often lead to further heartbreak. Avoid at all costs.
7.       Pleading with him/her
It's hard to accept that the person we love, doesn't love us back. It sucks, we understand. But you need to ask yourself, if they broke up with you once, is getting them back going to solve anything? Things happen for a reason and you may simply not be right for each other. The other person has just come to the realisation sooner than you. At some point you will see it too. Give yourself time. We promise it will get better.
When in doubt it is always better to avoid texting your ex. If you can't trust yourself, delete his/her number from your phone. Your future self will thank you for it.
Have you ever sent text messages to your ex you later regretted? Tell us, we'd like to hear your stories. 
Finding yourself back in the dating world after a divorce can be scary process, especially if you have children. But dating with kids mustn't become a big hurdle, as long as you remember a few points to consider.
Be careful
Don't introduce your kids to a new partner unless the relationship is getting serious. You wouldn't want your kids to become attached to your new squeeze only to have them experience the loss of someone they liked.
Be open
Your new partner should know about your kids from the word go. If he or she doesn't like children or can not accept you are a parent, it's pretty clear they aren't right for you. Save yourself the heartbreak and move on.
Be honest
Being honest with your children about your new love is vital to have them on board. They will smell BS a mile away, so try and be as honest with them as possible about your relationship. It's important that you reassure them and explain that they will always be the most important people your life, no matter what.
Be patient
Accept that your kids may be slow to warm up to your new partner. If that's the case, don't push the relationship on them too quickly. Give them time.
Be reassuring
Reassure your children that your new significant other is NOT intended to replace your ex — ever. This way, they don't have to feel as though they have to choose or that they betray the other parent.
Be understanding
Many children cling onto the hope that their parents will get back together for a long time and may struggle to come to terms with it. When you've moved on to a new partner, the finality of your split becomes more real to your children, which may bring out feelings of jealousy, anger, and fear in them, so talk to them about their feelings and let them express their emotions without judgement.
Do you have any other advice for single parents looking to date? Share it with us by leaving a comment.
Do you feel that there are simply not enough hours in the day for dating? Sadly you're not alone. According to a study by the Institution of Occupational Safety and Health (IOSH), one in three love lives in the UK are affected by work life pressure. People are working harder than ever and as a result their relationships outside the workplace are suffering.
The UK has the longest working hours in Europe with a culture of coming to work early and staying late. Although this is not something you can change without moving countries, you can alter the way you manage your time.  Fortunately, online dating sites like Plenty More Fish can help busy people get back onto the dating scene.
Online you could be chatting to 12 singles in a week, in real life however, meeting 12 people would be more difficult. Internet dating is a great way to help people with limited time on their hands open their eyes to the huge amount of errr…..plenty more fish out there!
So, what are you waiting for? You too could be meeting lots of lovely singles in your area. Registration on  Plenty More Fish is free and only takes a couple of minutes.
It is believed that William Shakespeare wrote what would later become the most famous love story of all time – Romeo and Juliet – between 1591 and 1595. A quote from this tragic play is:
"Don't waste your love on somebody, who doesn't value it."
It's safe to say these words are as true as they were almost 450 years ago and what better way to honour the playwright than to take inspiration from his words. My guess is that you, dear reader, have experienced unrequited love before, much like rest of us. It happens. You love someone but they don't love you back. The healthy way to deal with this is to recognise the truth and move on. Yet sometimes, people become so wrapped up in a relationship, it seems impossible for them to see just how unhealthy that relationship is. Read on and discover the signs of a bad relationship:
Your partner puts you down
If your partner calls you names, ridicules you or makes you feel like an idiot in private or in front of others then they are no good for you! No one should be made to feel inferior or stupid in a loving relationship and if that's happening to you, it's time to leave.
You are keeping secrets
If you can't tell your family or friends about the things your partner says and does, then you may not be in a healthy loving relationship. If you lie to protect him/her, you devalue your own principles and could damage other important relationships.
Your partner wants you to change
If you new partner is very critical of the things you do and the way you look, it's safe to say they do not truly love you. In a healthy relationship you don't have to apologise for who you are. A healthy relationship will get your confidence to grow. In an unhealthy one it will shrink.
You feel bad, guilty, unhappy, depressed, or sad about your relationship
A loving and good relationship is happiness, equality, respect and kindness. If you don't feel secure, comfortable and loved in your relationship, then you may be with the wrong person.
Your partner doesn't trust you
Constant phone calls, texts, emails and demands on your time. Jealous fits and angry accusations are NOT signs of love! If your partner doesn't trust you or accuses you of lying, then you need to re-evaluate your love. Opening your post or showing up at work unexpectedly, means they don't trust you. This is a sign of deep insecurity, which could lead to more serious relationship problems.
Your partner controls everything
Your partner making all the decisions may give you the illusion you are with a confident person but the need to control every aspect your life together is often another sign of deeply rooted insecurities. These are not easily dealt with and can be a sign of bad times ahead. A healthy relationship is a democracy, not a dictatorship.
Different expectations
You constantly argue about financial issues, family matters, or goals for your future and can't seem to agree on your plans for the future. Perhaps it's time to rethink this relationship. Nobody has the exact same plans for the future, but the happiest couples have the same goals and desires.
Your loved ones don't approve of your relationship
No one should choose their partner based on their family and friends' opinions, but it's still important to take their opinions into consideration. If your family or friends have strong reservations about your partner, seek specific reasons. Find out the root of their feelings, and try to be objective.
Saying they love you but not showing it
We've all done things in the past that have upset others, often unintentionally. But doing something knowingly that will upset the other person clearly shows a lack of respect. If your partner doesn't care about your needs and wants, it's really not healthy.
Be honest with yourself – the sooner you face the truth, the sooner you can start over. Everyone has a right to be happy and to be loved for who they are.
Does any of the above resonate with you? Have you been in an unhappy relationship? What made you decide to end it?
Your comments are as always welcome.
Last weekend, I spent an afternoon with a friend who has been single for a while and inevitably the conversation turned to her love life. She is a member of an online dating site and she regularly goes on dates. (Great start.) She told me about this guy, who according to her, was ticking all the boxes. I was ecstatic and urged her to tell me more. "So," I said, "when are you meeting him again?" She started fidgeting and explained she'd texted him and was waiting for his response. Three days had already passed and yet, no answer. She couldn't understand why, as things had been going really well and there was obvious chemistry between them.
This was an all too common scenario in her dating world, so I asked her to show me her text message.  After reading it, I couldn't help but think that it was written rather dismissively and not very open-ended. He had no reason to respond to it. I told her how I felt it came across and she admitted she had been a bit dismissive during their dates, but ONLY – she said – to see if he was still interested and ONLY because she didn't want to come across as desperate.
My friend is anything but desperate, I thought. No, the reason she was behaving this way was all down to having been hurt in the past. And I bet the poor guy felt exactly the same anxieties and worries she was feeling. He was probably just as afraid of being hurt. Why is it then, that we can't overcome these hurdles and simply be honest and open with our feelings when we have met someone we like? Dating should be fun!
Is the fear of heartbreak so much more powerful than potentially losing the chance of finding a loving relationship? How can people find love again without opening their hearts, without taking a risk?
I find this problem rather frustrating, so I'm turning to you lovely readers to help me find answers. How do we overcome this perpetual cycle? What advice would you give to someone, perhaps a friend, in this situation?