Tag Archive | online dating London
A friend of mine said the other day: "Women are complicated beings. They never say what they really mean. Why is that?" 
It's a very good question and I'm sure he's not the only guy out there struggling to decipher girl code. Essentially women's way of communication are motivated differently. They care about other's opinions and their feelings. They are consensus-driven, which is why we are often not as direct in our responses. 
Now let's take a look at the five most commonly used phrases and decode them for you: 
"I'm fine." 
Okay, you probably know by now that when a woman says these two words, it usually means she's frustrated or upset with something or someone and all she really wants is to be listened to. The easiest way to deal with this is to calmly ask what really bothers her. Say something like, "I sense you are not happy. Tell me what's bothering you and help me understand." Knowing when your girl is upset means you care, and talking to her about it will only earn you bonus points. 
"I don't care. Do whatever you want." 
Whatever you do, don't take this statement at face value. You'll need to read her body language here. She probably did not say this with a big smile on her face as she kissed you goodbye and took off to do her own thing, did she? This statement is usually expressed when the boyfriend decides he doesn't want to spend time with her but do something else instead. The uncoded version of this statement is: "You don't care about me and don't want to spend time with me." Deal with this in a sensitive manner. If you committed to spending time with her, it's important to honour that commitment. If you have to change your plans due to unforeseen circumstances, tell her you are sorry and you will make it up to her. Then follow through with it. She will see you are considered and that she's important to you. 
"Do I look fat?" or "Do I look ugly?" 
Here's the decoded version: "I could use a compliment." 
Many women suffer from insecurities and the simple solution to this is genuine compliments from the man she cares about. It doesn't take much effort, so go for it. All she needs at that moment is for someone else to make her feel special and remind her that she's beautiful. Pick your favourite things about her and tell her. Feeling inadequate physically can be draining for a woman in today's world and can seep into other aspects of her life. Stop these crummy feelings before they have a chance to grow, and don't forget to make your woman feel like a goddess from time to time. 
"I don't want to talk about it." 
This one can be tricky because sometimes it really is true. Women just need time to really think about why they are upset about something before they can talk to others about it. If she means it, then she will give you both some space and let you know when she is ready to talk. Until then, don't push her. 
However, when your girlfriend is telling a bit of a fib, you need to encourage her to talk. You can usually tell the difference in the tone of her voice. If she is relatively calm and speaking in normal tones, then give her space. But if the tension is palpable, then get in there and talk to her. Stewing over your problems is not going to help her attitude about the situation later, so the best course of action is to address how she feels immediately. Talking things out is part of how many women deal with all sorts of problems, and you need to be a part of the discussion. Ask yourself this: Do I want her to talk to me about our problems or someone else who doesn't know the whole story? The answer should be obvious. 
"I don't need you." 
A woman might say this to her man when they are fighting and she feels vulnerable. Guys, what she really means is that she does need you, but she's afraid you're slipping away. There is a lot of pressure on women these days to not be so emotional or to prove they are as capable as men. But the bottom line is that women have feelings — deep feelings — that can make them feel very vulnerable when things aren't going quite right. "I don't need you" means your lady is trying to convince herself she'll be okay if she ends up losing you. The truth is she's really hurting inside. 
Comfort her. Reassure her that you aren't going anywhere. Even if you are boiling mad or trying to convince yourself of the same thing, try to take a breath and talk calmly about what is happening. You will make this moment easier on her and on yourself. Address how she honestly feels, and make it clear that you both need each other. Communication is the key. 
Gentlemen, the takeaway here is that your girlfriends are not out to get you or punish you for obscure reasons. If your girl isn't saying what she really means, then you are going to have to listen and give her a reason to trust you with the truth. Knowing that you care will be enough to get her to open up.
For better or for worse, following this advice will crack the girl code in your relationships.
Now, spread the word to your bros and find the truth behind her words!
Long gone are the days where people thought being on a dating website was for weirdoes.
Online dating is now a key part in today's dating culture, and it's actually one of the most successful and efficient ways to meet someone special. But most people just don't know how to unlock this opportunity.
So here are our top 5 tips on how to make it easier to find love online.
Be yourself
It can be so tempting to exaggerate or embellish your traits to help find a date but it's important that you are honest on your dating profile (and IRL obv). Saying you are 6'1 when you are 5'5 may not seem like a big fib to you but your date might feel like they've been deceived. Stay honest and real and the right person will find you.
Go on dates
It seems like an obvious one but it bears repeating – the more dates you go on the bigger the chances you will click with someone in real life. When looking for a new job you wouldn't say no to turning up for an interview and expecting to get the job, would you? If you are serious about finding that special someone you'll have to go out to find him or her. No hiding behind a computer screen!
Stay optimistic
It can be really disheartening when you've been single for a while and feel like you're the only person on Earth still left without a partner. To take the pressure off, focus on making a new friend rather than meeting the love of your life. This may seem weird at first, but if you're too focused on 'The One' it may blind you to the possibilities out there. Most of the time it's our own expectations that get in the way of connecting with the people around us. Go easy on yourself and your date!
Check your dating profile
Coming back to point 1 (being honest) when was the last time you've checked in on your own dating profile. Are you honest about yourself? How old are your images? Sprucing up your dating profile can really boost your dating game. Check out our post on DATING PROFILE MISTAKES WOMEN HATE for some dating profile tips (also relevant for the ladies!) If in doubt, ask a straight-talking friend to check over your profile and give you some tips.
Before you meet in person, have a phone convo
We know in today's world having an actual phone may seem like your dating in the 90s but trust us when we say this should be the first step before you meet a date in person – no matter how much you liked them online. A phone call will give plenty of time to check if you have chemistry. After all, if you can't talk over the phone, you are not likely to have much to say to each other in real life.
Ready to find singles in your area? Join Plentymorefish free today.
Photo by Pratik Gupta on Unsplash
We spent a lot of time online. A.LOT.OF.TIME. So we can confidently say we've seen our fair share of men's dating profiles. Some good, some amazing, and some…well, let's just say there's room for improvement. Sorry, lads – we have to call it. It's always surprising when someone looking for love doesn't seem to put any effort into creating at least a 'decent-ish' dating profile.
So from a female perspective here are the biggest dating profile turn-offs.
Where's Wally?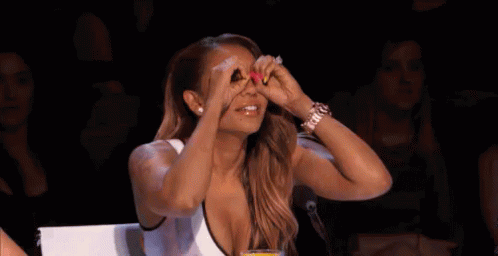 We get it – you like your friends. But if your dating profile comprises of mostly group shots you are turning it into a game of "Where's Wally". Worse yet, looking at you in group shots with other ladies. What exactly are you telling a potential date? She won't know if the other woman in the pic is your ex or your sis, and as soon as confusion sets in, she'll be on to the next profile. Make it easy for her to see whose profile she's looking at.
Sex doesn't sell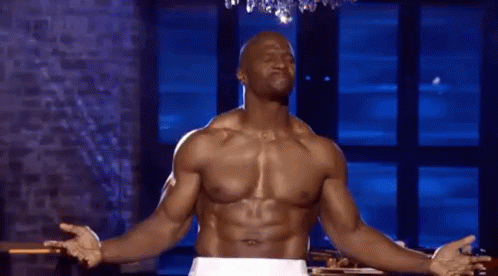 That's right, Gentlemen, your abs may be harder than the surface of our office desk but we really don't want to see them in your dating profile. Whilst we can all appreciate a bit of eye candy, that's what Instagram is for. Your dating profile isn't a place to hawk the goods unless you're after a no-strings-attached-date, in which case check out our Naughty Pond. If you are looking for a relationship, add photos of you in well-fitting clothes that compliment your nice physique. If in doubt, ask yourself if you would show that pic to your Nan.
If I could turn back time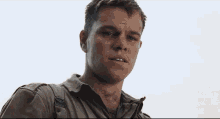 That 'used by date' applies to images too, or at least it should. Any images of you that are older than your mobile phone should not make it onto your dating profile. How would you feel if your date shows up to a dinner date having suddenly aged 20 years? It's not a great way to start off! The same applies to fibbing about your age, height, hobbies, anything really – just be honest, please.
Let's face it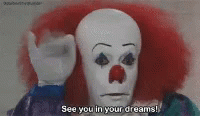 Your profile pic should not make you look like you ought to be on Crime Watch. We cannot tell you how many photos we've seen taken by low light, with a shadowy figure staring down into a webcam. It's simply creepy af and is not going to get you dates. Instead, go for images taken in natural daylight. Ask a trusted friend and head to the garden or the park and take a few pictures – preferably headshots. So – you know – she can see your actual face!
Gents, if any the above describes your dating profile, we hope you take our well-intentioned advice and put some effort into updating it. We really want you to find that special someone. So start with your dating profile and put your best (virtual) foot forward.
Ready to find new singles in your area? Set up your free dating profile with www.plentymorefish.com and start chatting to other singles today.