Archive by Author | maribelpascualbusch
Let's call it what it is.
Dating is expensive!
Besides the cost of making yourself look less sasquatchey (pretty sure we've financed our beautician's third salon) and more like the Snapchat Goddess that you are, you have the cost of the date itself – movies, dinners etc., all of which quickly deplete your fun budget. And yes, we always go Dutch!
So before you go and sign up to discount days on various voucher websites check out our date ideas that don't suck (budget or balls):
In tandem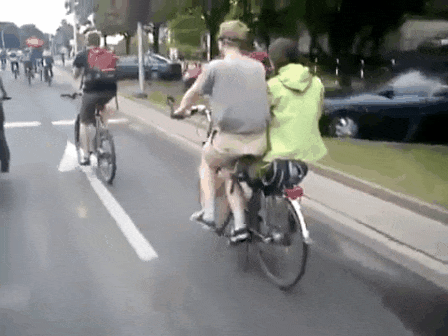 Most big cities have places where you can hire a tandem bike and which are really affordable (around £40 for the whole day). It's also also a right hoot and you get to explore your city (and your date's bottom) more closely. Remember to take a picnic with you to refuel (*wink *wink) at the next park.
Pop-up Wine Bar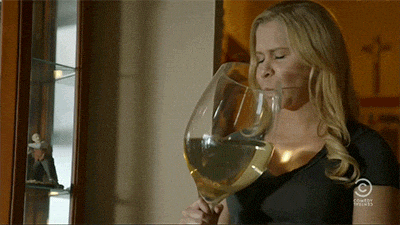 Vinery London is hosting another pop-up wine bar this Saturday. Just rock up and sample some delicious wines and pay what you think the night was worth (and based on how much you've guzzled away).
Volunteer together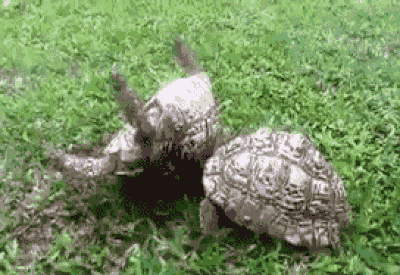 Volunteering together may not be the first thing that pops into your head when you think 'hot date' but it can be a really fun and rewarding experience. Head on over to http://www.do-it.org for some ideas and let's not forget the mayjaaah karma points you score. Who knows, this could be your thing as a couple.
Just have pudding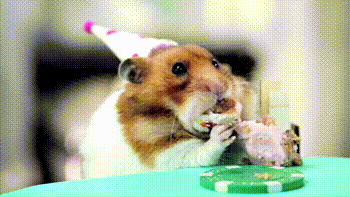 A girl's gotta eat, right? So next time you head on to a restaurant, why not ditch the starter and main course and just have one (or four) different desserts to share with your date instead? It will be cheaper and let's face it, you will have the pudding anyway so you might as well have the brownie, lemon tart and creme brûlée at the same time.
Go to a festival
What's better than to dance the night away with bae at a festival? Dancing the night away at a free festival of course. Check out this handy guide to find one in your area.
Do you have any other wallet-friendly date ideas you want to share with a fellow dater? Share them in the comments below!
Hey meat lovers, it's #Nationalvegetarianweek so let's talk about why it's ok to date a vegetarian.
Many members of the carnivorous persuasion are often put off by the idea of dating someone who doesn't' share our love for all things burger, steak and sausage. I mean, it is delicious, right? Anyhoo, let's look at why dating a veggie may actually be a good idea:
They won't bite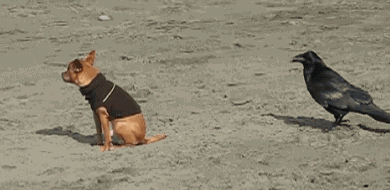 Pun intended. Believe it or not most vegetarians aren't out there to recruit you to their way of life like some crazed cult follower. Oftentimes they worry if being veggie may be a problem for you. Seldom are your carnivorous ways a deal breaker for them. Vegetarianism is a personal choice so you won't have to worry you may have to gnaw your chicken drumsticks in secret.
Your culinary world will open up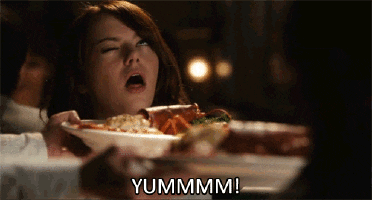 Veggies are foodies too and they don't like to eat boring stuff, so finding restaurants that offer delicious veggie options that go beyond the cheesy pasta dishes or salads can be an exciting adventure, which is sure to open your world to new and exciting dishes.
You won't have to share your fave food
If you are like me, you don't particularly like to share your food. Sorry, it's nothing personal, but you order yours and I'll have mine, thank you very much. So, hands off my sticky BBQ ribs!
Lastly, when dating a veggie you may inadvertently start to eat healthier without even trying. More veggies = longer life. What's not to love?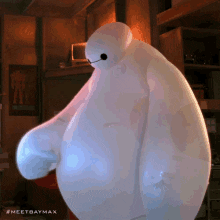 Are you a vegetarian? What advice would you give Meat Lovers? Sound off in the comments below.
As April draws to a close, I'm often reminded of a courtship tradition that plays out on the night of the 1st May in German. As a native born in the Rhineland region, where this tradition is alive and well, this night played a significant role, especially during my teenage years.
On that night, boys of the region go out, armed with ladders, saws and often slightly inebriated to cut down a young birch tree which they would decorate with colourful paper ribbons and then plant on the roof of their beloved's home (or a slightly less treacherous place) to declare their undying love.
Historically this tradition was used as an attempt to promote marriages in rural areas; today it's still a popular way for singles to flirt.
It's certainly romantic and probably not something you'd associate with the German culture but it also made me wonder how love is expressed in other cultures. So I started to look and here are my favourite 3:
Ireland
Everyone knows that finding a four-leaf clover is the symbol of good luck. But not many people know what in certain parts of Ireland it is also part of an ancient love ritual. It is still believed that if a woman consumes a four-leaf clover while she's thinking of her crush, he will eventually be hers.
China
In China, the Dai people have this courtship tradition where a group of girls sitting together in the evening are approached by a group of men in red blankets. They will then pick a woman they like and serenade her. If she likes him too, she'll give him a stool to sit on and he'll return the favour by wrapping her up in the red blanket.
Italy
In what is now a worldwide phenomenon, in 2000, couples started to attach love padlocks – often engraved with their initials – to Rome's Ponte Milvio bridge and then threw the key into the river Tiber as a symbol of their unbreakable and eternal love. Sadly, this ritual caused quite a safety hazard threatening the collapse of the bridge under all the weight. After a lamppost partially collapsed this tradition was stopped and it became illegal. But since the Italians are a romantic folk they created a website where you can attach virtual love padlocks.
Love is universal and it's lovely to see that so many wonderful expressions of it are still traditionally practiced around the world.
All you need is love, right?