Don't settle for 'Mr or Ms. Wrong'
All your friends are taken, acquaintances all seem to be settled, even your slightly odd neighbour seems to have found Mr Right. In fact, from looking around it feels as if the only singleton about is you.
Ever felt like this? Everyone has at some point.
For some, being in this position creates tremendous amount pressure to find a partner quickly. You crave what you think everyone has: "The Perfect Partner." However, it's important to take into account that the relationships of your friends are probably entirely different to what you see. External appearances can be deceitful! Just because they have a partner it doesn't necessarily mean they've got it all!
It's not worth dating Mr or Ms. Wrong for dating's sake and neither is it good to enter a relationship merely because someone has shown a large amount of interest in you. If you do this, you may find you're constantly entering relationships below your standards. This will, in turn, increase your insecurity and cause you to think  negatively about dating. Settling for Mr or Ms. Wrong isn't a good move for this reason.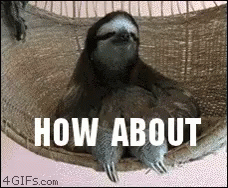 It's not fair to 'make do' with someone just because you want a relationship. You will find yourself trying to mould them around what you want them to be. You should never try and change someone. If you feel yourself trying to do this then it's fair to say –  they're not the right one for you.
Our advice to you would be, make sure you're happy in yourself before going into a relationship. There are so many singletons out there, there's absolutely no need to rush. Rather than rushing into anything and settling for mediocre, decide what you want from your next relationship. You don't have to match your future partner with everything on your list but at least it'll point you towards the right kind of person for you!